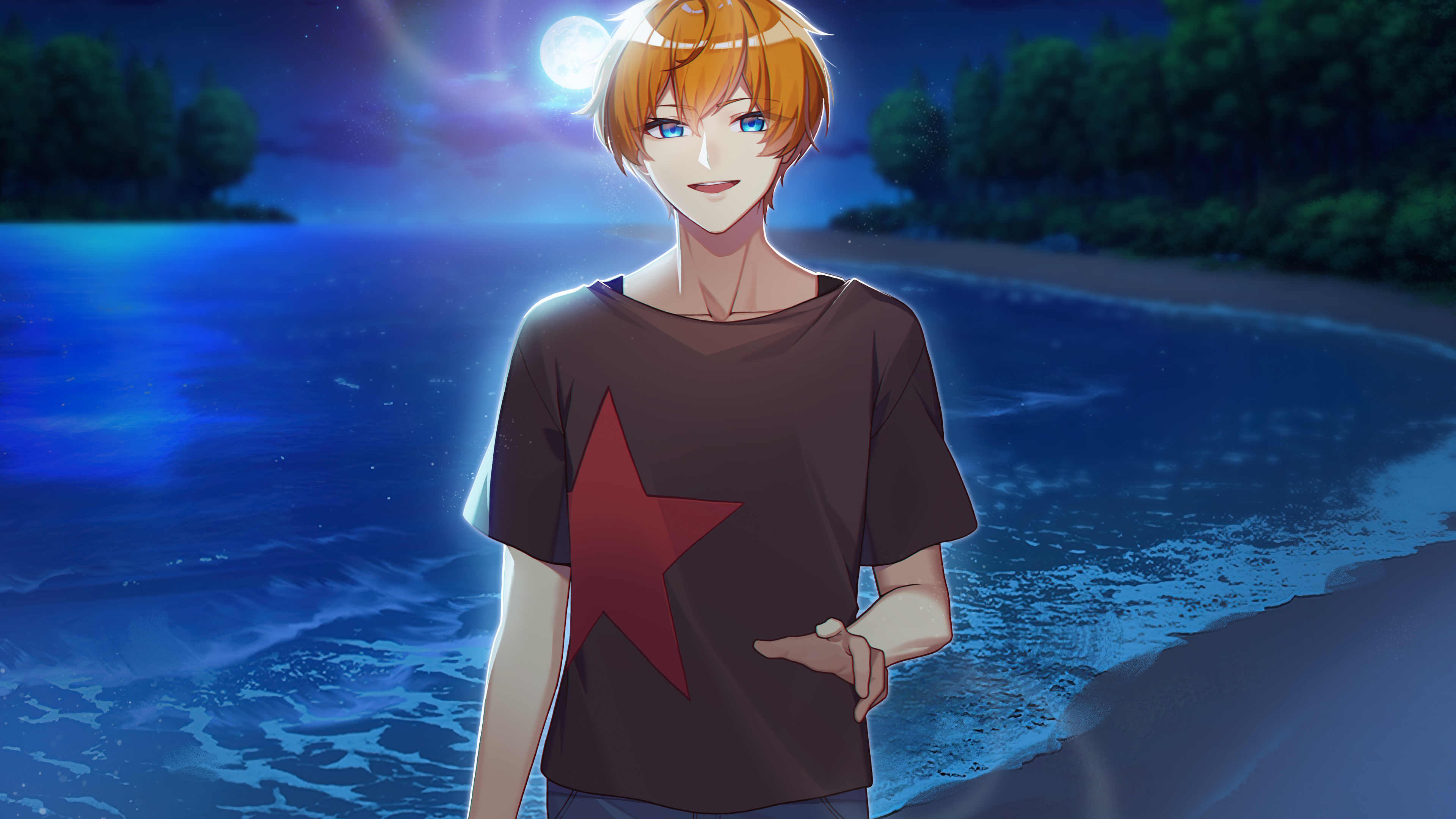 Heart Fragment
Update Notes, Book Two info & Physical Merch!
---
Lots of updates have happened since the last devlog was posted! There's also several exciting things coming. Let's start with the most recent updates made to the game.
Various Updates Include:
Almost all stock backgrounds are replaced now!
Volume of sound effects has been normalized to fix some of them being too loud in comparison to everything else
An opening cutscene was added to the game!
Added in a few more StarxSocial media feed prompts in the mid-to-late game
Phone contact screens are updated to look more like actual social media profiles; they also link directly to the character's gallery page and their notes to self section and have bars that show platonic & romantic relationship progress
Texting system now shows the entire chat log for that scene instead of one message at a time
Updated notes to self system - there is now a huge expansion to the 'notes to self' including category navigation, more notes added, character specific notes with details about each character as you learn about them, and a full timeline that will arrange all the information you learn in the order of events.
Book Two Progress Update:
Book Two: Belief Fragments will be released in spring. Beta testing will begin late January/early February. As a reminder, the Book Two update will be free to add on to Book One, and comes with the full routes for Lana & Shannon! The planned public release is early March.
...aaaaaaand now some very exciting news...
Sign up to be notified when it launches officially - some tiers have limited backer discounts. If you already have the game but still want that physical merch, a "merch only" tier is available as well.
Stretch goals include:
a Nintendo Switch port

a male protagonist option with new CGs
epilogues for all good endings & some bad endings
more fully voiced scenes
flashback scene CGs
Merchandise design reveals will be starting soon on twitter & tumblr. Here is a sneak peek preview of some revamps to come following the Kickstarter!
I've stated a number of times throughout development that the cost of assets, the exchange rate from CAD to USD, PayPal fees, etc have brought forth numerous struggles with budgeting. This will allow me to finish development at a much faster pace & offer new additions to the game - plus the previously mentioned physical merch in the form of double-sided acrylic charms of the main cast.
Rest assured, the game will be completed no matter what. You will not be left hanging. This Kickstarter will simply expedite the process, making the story available to you faster and making more additions to the game possible.
Here's a look at some of the updates to come!

Files
HeartFragmentDEMO-pc.zip
607 MB
Oct 20, 2021
HeartFragmentDEMO-mac.zip
572 MB
Oct 20, 2021
Heart Fragment: BOOK ONE for PC & Linux
974 MB
Heart Fragment: BOOK ONE for Mac
938 MB